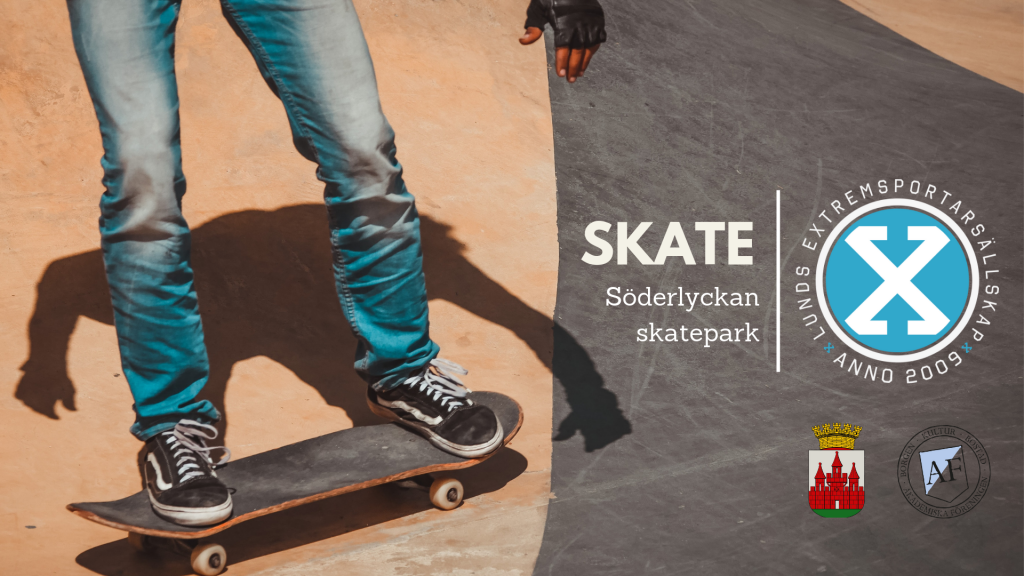 It's time to join LESS and go skateboarding at Söderlyckan skatepark in Lund! We will be able to borrow skateboards, helmets and other protective gear for FREE.
Beginner or pro – dosen't matter – everyone can come and hang out with us and skate!
The event is a cooperation between Mobila Gruppen at Lunds Kommun, Söderlyckan and LESS.
SIGN UP:
To give us a notion of how many people that are going to show up and need to borrow equipment, sign up in the form:
https://docs.google.com/forms/d/e/1FAIpQLSdxsj3OiRWBcwk7PvMHikP1Fz48GCoUrvoEF0HdLFi7NQgnKQ/viewform?usp=pp_url
PRICE:
The event is FREE!
See you there!