Join us for an evening of wakeboarding and good times at Malmö wake park!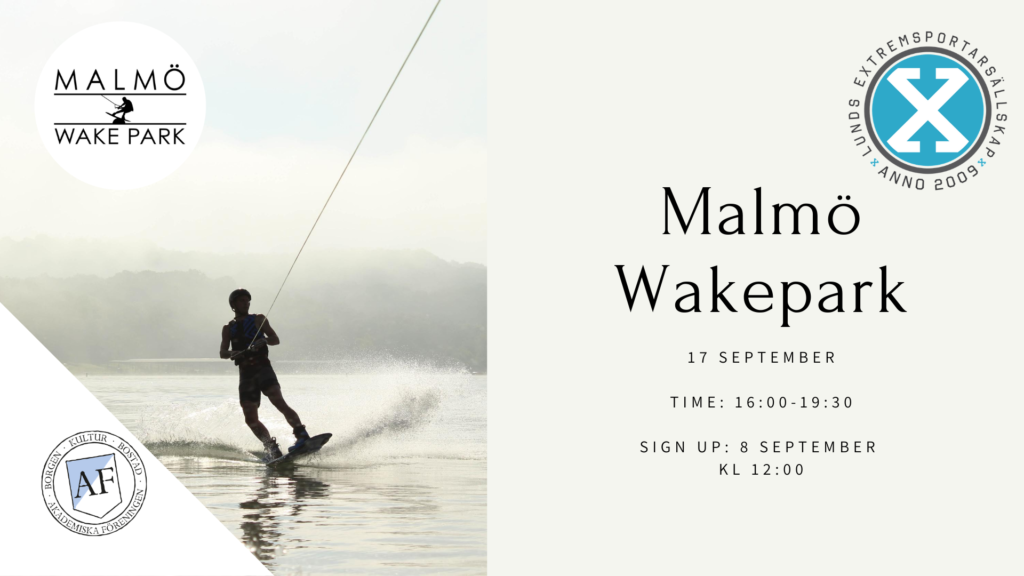 Time: 16.00-19.30
Place: Malmö Wake Park
Tickets release: 8 September 12:00
Price: 275 SEK
The event starts at 16:00 but you can also join later since not everyone can ride at the same time and we need to take turns. The park is booked until 19:30 and there will be a grill and some fun games to play while you wait for your rides.Bring your own swimwear with you, the park has wetsuits and all the other equipment you need. Less takes care of the food. Easy way to get there is to take the train to Malmö c and walk from there or take a bus to Kockum fritid. Address is Ribersborgsstigen 16. Please note that there is zero tolerance for alcohol before and during the activity.
See their website for additional information https://www.malmowakepark.se/
Remember to become a member off LESS to join the event!
Lunds Extremspormtarsällskap är er erkänd förening under Akademiska föreningen (AF)