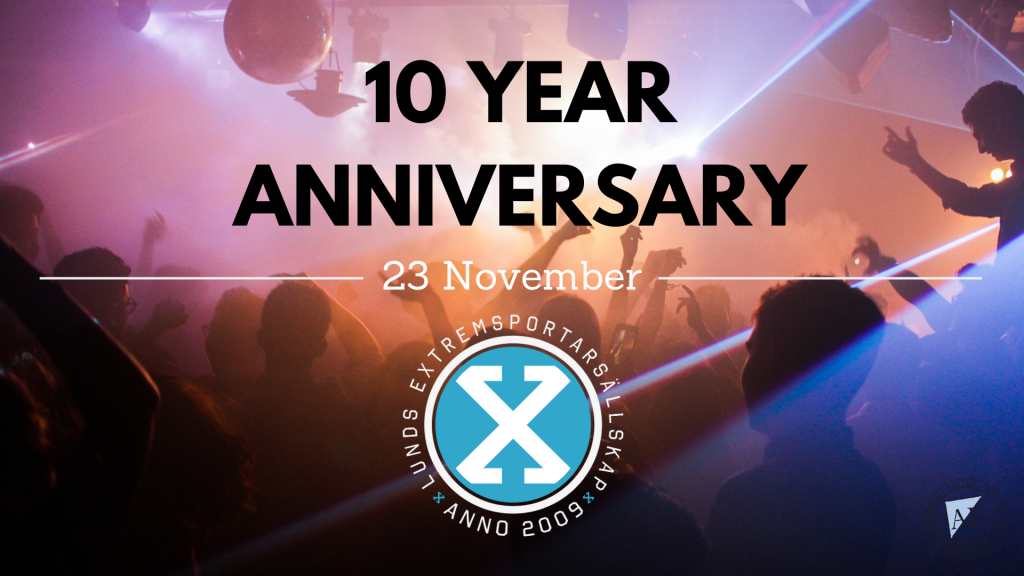 Dear adventurers,
It is time to party
Welcome to the CELEBRATION of LESS 10 years Anniversary !!!
— — — — — — — — — — — — — — — — — — — — —
Let's celebrate LESS for turning 10 years old with a sittning at SSK nation in a fantastic LESS spirit!
LESS will arrange a mutual PRE-PARTY and in-between-party aka MELLANFEST!
We're gonna have some competitions together and it will be a bit active.
So bring your best extremsport-party outfit to both be active and have at the sittning.
And therefore the THEME is
——— EXTREMSPORT ———
Dress code: dress to not impress
*we love training cloth in any form
PRICE
250:-
Includes:
– pre- party
– sittning
– mellanfest
– entrance to SSK club that night with priority in line
LESS will provide for some alcoholic drinks in the pre-party competitions but the key to success is to BYOB
(Of course we will provide both alcoholic and non-alcoholic drinks!)
TICKETS
https://docs.google.com/forms/d/e/1FAIpQLScMJTx8Q2VLnA9-eNU9ntnzv2ze9SsawjzT7ipu0fzeBNvHYA/viewform?usp=sf_link

Link will be posted in this event
Get ready to claim your spot at 12:00
Student legitimation or Guest student legitimation is requierd to go to the sittning due to demand form SSK nation.
TIME & PLACE
PRE-PARTY
16.00
The night starts at AF-borgen for a fun LESS-PARTY scavenger hunt, you'll have the opportunity to put your stuff and come inside our office at the pre-party also.
Then we go together to SSK to the sittning in own preferable way, walk, bike, run, or maybe longboarding.
SITTNING
18.30
We ariver for the sittning that start at 18.30 and have a fabulous and interactive dinner with a lot of surprises and fun.
No tabel gift is needed
(You can not bring your own alcohol to the sittning but it will be possible to buy at the bar)
MELLANFEST
~ 21.00 —>
When the sittning is over we will together go and have a Mellanfest,
SSK CLUB
Together we will go and dance the night away at SSK club